Spooks to end this autumn on BBC One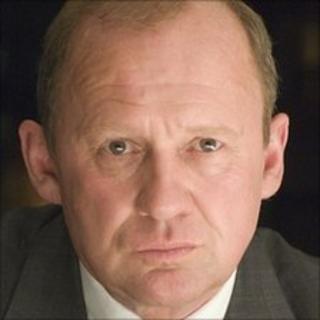 BBC spy drama Spooks will come to an end this autumn on BBC One.
Jane Featherstone, chief executive of Kudos Film & Television - the company who created the drama - called it "a fitting end to a much-loved show".
The final series will focus on Harry Pearce and a guilty secret that could destroy his relationship with Ruth.
"We've followed the arc of their personal story and I think they've brought us to a natural end," said Featherstone.
"Harry Pearce, played by the wonderful Peter Firth, has always been at the heart of the show, and this series focuses on Harry's past, bringing his tumultuous relationship with Ruth [Nicola Walker] to a head" said Featherstone.
The multi-award winning Spooks, now in its tenth series, has been running on BBC One since 2002 and is screened in countries across the world.
Over the years, it has been notable for its slick, contemporary style and the unexpected, violent deaths of many of its lead characters.
"It's hard to believe that as Spooks enters its tenth series, the world prepares to face the tenth anniversary of the 9/11 atrocities," said Featherstone.
"It feels like now is the time for Spooks to bow out and make way for new spy dramas which reflect the changing world around us."
Pride & Prejudice actor Matthew Macfadyen was among the first of the Spooks - a popular colloquialism for spies, playing Tom Quinn from 2002-2004.
The lead role was later taken on by Rupert Penry-Jones, as Adam Carter, who stayed with the show for four years - before passing the mantle to co-star Hermione Norris, as Ros Myers.
The final series sees True Blood's Lara Pulver taking over after the betrayal of Lucas North (Richard Armitage).
Ben Stephenson, controller at BBC Drama Commissioning, called Spooks a "groundbreaking series" which "redefined drama on the channel for a new generation".
"I hope fans will tune in this September to see what promises to be a fittingly high octane thrilling finale," he added.