Carey Mulligan 'raring to go' on Gatsby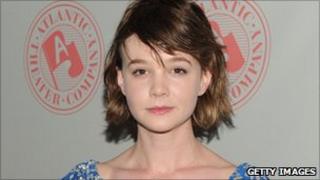 Carey Mulligan says she has done intensive research ahead of filming The Great Gatsby in Australia next month.
The Oscar-nominated actress will play socialite Daisy Buchanan in Baz Luhrmann's version of F Scott Fitzgerald's classic American novel.
Mulligan, who has just finished in a stage play in New York, told the BBC: "It's daunting. It's the biggest thing I've been involved in - it's strange going from a little off-Broadway play to such a big thing, but I'm raring to go."
Filming begins at Fox Studios in Sydney in August. Luhrmann's last two films, Australia and Moulin Rouge, were also shot there.
According to industry paper The Hollywood Reporter, it will be the first live-action 3D movie to be shot in New South Wales. The story itself is set in New York.
Mulligan stars opposite Leonardo DiCaprio, who plays the mysterious Jay Gatsby and Tobey Maguire as narrator Nick Carraway.
The most famous film version of The Great Gatsby is Jack Clayton's 1974 movie, which starred Robert Redford as Gatsby, Mia Farrow as Buchanan and Sam Waterston as Carraway.
Mulligan said that the whole Gatsby cast had got together in New York earlier this year to workshop the characters.
"It's really research intensive. We got overloaded with books and research files. I've been reading Zelda Fitzgerald [wife of F Scott] biographies about [Chicago socialite] Ginevra King and all these characters that Daisy was drawn from."
Luhrmann has taken the step of publishing the research material on his film production company website.
In September, Mulligan will be seen alongside Ryan Gosling in Drive, a violent Los Angeles-set crime thriller directed by Nicolas Winding Refn.