Mao's Great Famine wins Samuel Johnson Prize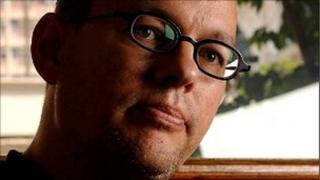 A book about China's disastrous Great Leap Forward policy has won the £20,000 BBC Samuel Johnson Prize for non-fiction.
Mao's Great Famine, by Dutch historian Frank Dikotter, beat five other short-listed titles to the award.
Chair of the judges Ben Macintyre praised the book as an "epic record of human folly".
He added it was "essential reading for anyone seeking to understand the history of the 20th Century".
Mao's Great Famine reveals new details of the period from 1958-1962, providing fresh historical perspectives on Mao's campaign to increase industrial production during which tens of millions starved to death.
The academic - currently chair of professor of humanities at the University of Hong Kong - was one of a small number of historians to be given access into the Chinese archives.
This year's runners-up were Andrew Graham Dixon's Caravaggio: A Life Sacred and Profane, Maya Jasanoff's Liberty's Exiles, Matt Ridley's The Rational Optimist, Jonathan Steinberg's Bismarck: A Life, and John Stubbs' Reprobates.
They each received £1,000.
The prize was open to non-fiction books published in English by writers of any nationality between 1 May 2010 and 30 April 2011.
A special edition of BBC Two's The Culture Show featuring coverage of this year's short-listed books will be broadcast on 7 July at 1900 BST.