Writers unite for thriller No Rest for the Dead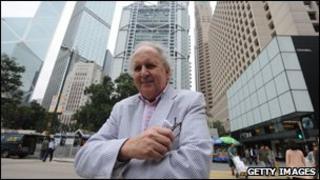 A group of best-selling authors, including Alexander McCall Smith and Peter James, have collaborated on new novel No Rest for the Dead.
The 26 writers were brought together by Andrew Gulli, the editor of Strand magazine, which specialises in crime thrillers and mystery short stories.
He came up with a plot featuring a woman executed for a crime she did not commit and asked writers to contribute.
"In the history of publishing, nothing like this has ever occurred," he said.
"If you add up the group of writers who have taken part in this book, you'll find they have sales of hundreds of millions of books."
The list also includes Jeffery Deaver, who wrote the latest authorised James Bond sequel, Carte Blanche.
Other contributors include Lori Armstrong, Diana Gabaldon, Phillip Margolin and Kathy Reichs.
"When we re-read it, we thought it had the best of all possible worlds in that you can still see the different styles," added Mr Gulli.
All proceeds from the book will go to the Leukaemia and Lymphoma Society.