John Llewellyn Rhys book award suspended over funding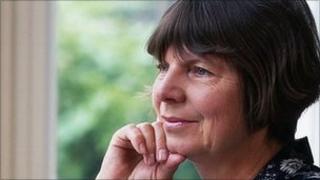 Prestigious literary award the John Llewellyn Rhys prize has been suspended this year because of lack of funding, organisers Booktrust have confirmed.
Earlier this year the the book charity lost half of its funding from the Department of Education.
In a statement the organisation said it had been a "difficult decision" to postpone the award, which is presented to authors aged 35 or under.
They said the award would be "back with a bang as soon as possible".
Worth £5,000, the award has been presented to many authors, who have gone on to become well-established, including Sir Andrew Motion, Melvyn Bragg and William Boyd.
It was founded in 1942 in honour of the writer John Llewellyn Rhys, who was killed in action during World War II.
"Our new funding settlement with the Department for Education has allowed us to protect the universal offer of our national book-gifting programmes," a statement from Booktrust said.
"But it has nonetheless forced us to undertake a thorough review of all of the projects in the Booktrust portfolio," it added.
"As a result of this review, we have taken the difficult decision not to run the John Llewellyn Rhys prize in autumn 2011.
"The prize was initiated in 1946 and Booktrust has funded it since 2002, so we have not taken this decision lightly."
Former winner Margaret Drabble, who scooped the award in 1966, wrote of her disappointment in The Guardian.
"Its disappearance would be a great loss to hopeful authors and the literary world," she said.
"It is harder than ever these days to get that foot on the ladder. This is one of the prizes that really helps."
Evie Wyld, who won in 2009 for her debut novel After the Fire, a Still Small Voice, said winning "brought attention to my book".
Boyd, who walked away with the award in 1981, added that it was "a great shame" that there would be no prize this year.
Amy Sackville won the prize last year with her debut novel The Still Point.