Arts Council seeks to boost arts philanthropy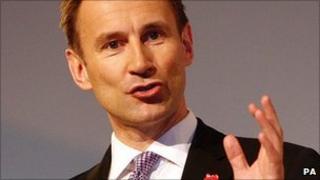 Details of a £40m fund to boost private giving to the arts - part of a year-old government drive to increase philanthropy in arts and culture - have been unveiled by Arts Council England.
The Catalyst Arts fund, it said, will "help build the long-term resilience of arts organisations by increasing their fundraising potential".
The announcement coincides with the start of a three-month consultation over proposals to give new tax breaks to wealthy philanthropists who donate works of art to the nation.
"We want to make it easier for people to give in a range of ways and at different stages in their life," said Justine Greening, economic secretary to the Treasury.
Under the Arts Council initiative, £30m of Lottery funds will be invested in a match-funding scheme to increase arts organisations' ability to fundraise.
Match-funding is where an organisation undertakes to raise a certain amount from private giving that will then be matched by Lottery funds.
It is hoped the money - available to organisations with prior experience of fundraising - will enable arts organisations to generate around £25 million of new money by 2015.
Smaller awards will be made available to arts organisations with less experience of fundraising to help them build their fundraising capacity.
Alan Davey, chief executive of Arts Council England, said the money would enable them "to build their skills and test new fundraising ideas".
Uses for the money could range from increased training for staff to making organisations "more attractive" to donors, a spokeswoman told the BBC News website.
'Challenge'
According to the Treasury, the government's new scheme will encourage people to donate pre-eminent objects or works of art to the nation.
In return they will receive a reduction in their tax liability, based on a set percentage of the value of the object they are donating.
"With increasing international competition and a very strong art market, the UK faces a challenge in securing new acquisitions," said Jeremy Hunt, the Secretary of State for Culture, Olympics, Media and Sport.
The consultation - which will seek to establish who will be eligible to apply - runs until 21 September.
According to the Treasury, the scheme will complement plans to reduce the rate of inheritance tax for people who donate to charity on their death.
In 2009/10, individual philanthropists donated more than £350m to the arts in the UK.
Yet the vast majority of that money went to the top 4% of organisations, while the amount of money businesses invested fell by 11%.
The Theatre by the Lake in Keswick, Cumbria is one of many arts organisations to have benefited from a wealthy benefactor.
The £30,000 it has received from Lady Sainsbury of Turville is the largest private gift it has received, according to the Guardian.