Van Gogh Museum in Amsterdam closing for refit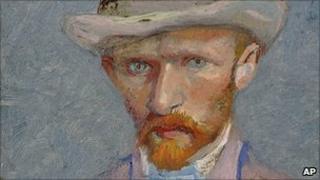 Amsterdam's Van Gogh Museum is to close for six months for renovations next year, its director has announced.
Axel Ruger said the renovation was necessary "to ensure the condition of the building and the safety of the visitors in the long run".
He added around 75 of the artist's masterpieces and a number of works on paper will move to the nearby Hermitage Amsterdam during the repairs.
The museum will be closed from October 2012 until March 2013.
Mr Ruger said the museum "simply cannot disappoint" the 1.5 million people who visit the venue annually and were working hard to keep the collection available to the public elsewhere.
"Art lovers will be able to see a splendid survey of 19th century art by Van Gogh and his contemporaries in the Hermitage Amsterdam.
"This represents a rare opportunity, one not likely to happen again any time soon," he added.
The refurbishment, necessary due to more robust government security requirements, were partly completed in 2010.
The second phase of the work must be finished by mid-2014. However, the museum plans for it to be completed well in advance as 2013 marks the museum's 40th jubilee and van Gogh's 160th birthday.
It is the latest major Dutch museum to close for reconstruction.
The nearby Rijksmuseum and Stedelijkmuseum both have been undergoing major renovations for the past few years, but have kept the best parts of their collections on display at other locations.