Government ad agency COI will close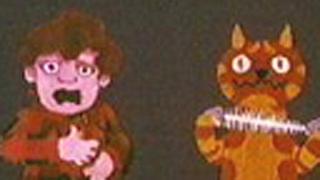 Among my picks of Friday's main media stories is news of a change in who will make public information films.
The government will close its Central Office of Information (COI) with the loss of up to 400 jobs, reports BBC News. The agency - which commissions government advertising and publicity campaigns - was set up in 1946. Government sources say scrapping the COI will remove an unnecessary layer of management. But Paul Noon of trade union Prospect said "Across government, ministers are centralising finance, HR and procurement in order to save money and cut duplication. At COI, a shared service that has worked well and is respected by the industry... is about to be chopped into little pieces. It makes no sense at all."
Maggie Brown says in the Guardian BBC executives have fought off a proposal for BBC2's daytime lifestyle programmes to be replaced by a BBC News channel simulcast, as part of the corporation's Delivering Quality First drive to cut budgets by 20%. Instead, she says, plans are being drawn up for a new afternoon zone of repeated factual programmes, slanted towards those already screened on BBC4. She says the decisions on Delivering Quality First have now slipped into the autumn for the final management proposals to be submitted to the BBC Trust.
JK Rowling has unveiled the latest chapter in the Harry Potter story - an interactive website that will launch the entire series in e-book format. The Daily Mail says the site is likely to rake in millions for the 45-year-old author - who is already said to be worth $1billion (£626million) - as it is the only place readers will be able to purchase the electronic versions of her books. But the paper goes on to say Miss Rowling insisted her main motivation was to give something back to her readers.
Alexander Lebedev has told the Guardian that he found the Daily Mail 'more entertaining' than his own newspaper the Independent, and indicated that its veteran editor could leave shortly to head a foundation the billionaire is setting up aimed at exposing global corruption. The Russian proprietor and media mogul said the Independent was in danger of being "a bit boring" and needed to "move closer to what people want". He added that Simon Kelner would be an "excellent candidate" to run the $10m-$20m foundation for investigative journalism that he intends to set up some time in the summer or later this year.
"By announcing a timetable to withdraw 33,000 troops from Afghanistan by next summer, President Obama has taken a considerable gamble," says the Daily Telegraph, as reported in the BBC's newspapers review.