Kevin O'Hare appointed The Royal Ballet director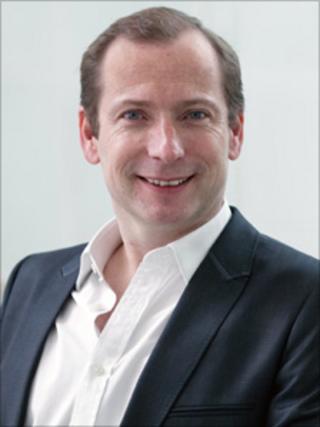 Retired dancer Kevin O'Hare has been appointed the director of The Royal Ballet, it has been announced.
O'Hare, who who trained at the prestigious school, said: "I want to continue to invigorate audiences with new work and emerging talents."
Leading choreographers Wayne McGregor and Christopher Wheeldon will become part of his senior artistic team.
In 2004 O'Hare returned to The Royal Ballet as company director, working his way up to be administrative director.
"I plan to bring together the most talented artists of the 21st Century to collaborate on the same stage - world-class dancers, choreographers, designers, and musicians," O'Hare said in a statement.
"I will aim to use all the traditional and new platforms now available to engage our audiences in our classic repertoire, and The Royal Ballet's unique heritage."
O'Hare became principal dancer with the Birmingham Royal Ballet (BRB) in 1990.
His repertory included all the leading classical roles and works by Balanchine, Cranko, Van Manen, Tudor and Tharp.
The chief executive of the Royal Opera House, Tony Hall, said: "All of us were impressed by Kevin's outstanding vision for building on the achievements of the last 10 years.
"Kevin has a fantastic track record as a dancer, and understands the importance of nurturing dancers at all levels of the company."