Spider-Man producer Laura Ziskin dies aged 61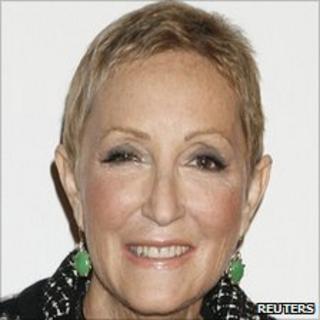 Laura Ziskin, producer of Pretty Woman and the Spider-Man films, has died of cancer in Los Angeles at the age of 61.
She was diagnosed with breast cancer in 2004 and co-founded Stand Up to Cancer, a charity that has raised more than $200m (£122m) for cancer research.
In addition to making movies, Ziskin - a Los Angeles native - also produced the Academy Awards telecast twice.
The Hollywood veteran had been working on the latest instalment in the Spider-Man series prior to her death.
Ziskin, who started out as a personal assistant for producer Jon Peters, produced a wide range of films during career, which spanned three decades.
These included early Kevin Costner success No Way Out, David Fincher's controversial Fight Club and the Oscar-winning comedy As Good As It Gets.
From 1994 to 1999 Ziskin was president of Fox 2000, the division of the 20th Century Fox studio that produced acclaimed war dramas including Courage Under Fire and The Thin Red Line.
She went on to have a production deal at Sony Pictures, where she worked with director Sam Raimi on his hugely successful Spider-Man trilogy.
Broadcaster Katie Couric, who co-founded Stand Up to Cancer with Ziskin in 2008, described her as "one of the most courageous people I've ever known".
She is survived by her screenwriter husband, Alvin Sargent, and a daughter from a previous marriage.