Hackers claim they stole a million Sony passwords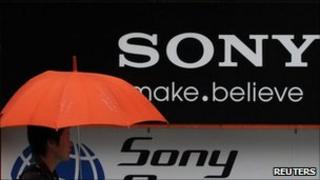 Among today's main media stories is claims Sony has been hacked again.
A hacker group has claimed it has attacked the Sony network and stolen more than one million passwords, email addresses and other information, reports BBC News. Lulz Security said it broke into servers that run SonyPictures.com. Sony said it was aware of Lulz Security's statement and was investigating. In April, hackers broke into Sony's PlayStation Network and stole data from more than 77 million accounts. It led to Sony shutting down the PlayStation Network and other services for almost a month.
The Financial Times says News Corp and regulators have agreed in principle a deal to remove the final obstacles to a bid by Rupert Murdoch's group for full control of British Sky Broadcasting, quoting people close to the negotiations. But it says further procedural delays mean that final merger clearance will come well after the anniversary of News Corp's first approach in June 2010.
Chris Evans says the compliance culture at the BBC has become "an unbelievable nightmare" since Sachsgate, reports the Daily Telegraph. Speaking at the Hay Festival, the Radio 2 breakfast presenter said the changes were needed because comedy on radio and television had become too coarse: "What has happened since is very, very good but also a complete pain in the backside".
The culture secretary Jeremy Hunt has confirmed a major policy shift in his plan for a new generation of local TV services, reports the Guardian. He has all but scrapped the idea of a national network "spine" in favour of "more financially secure" individual stations. In a statement, Hunt said "a series of individual stations could be more feasible and faster to deliver" than launching a new national TV network.
The BBC series The Real Hustle must be clearer over which of its participants are in on the scams featured on the show, the BBC Trust has said. BBC News reports the Trust investigated the BBC Three show after two newspapers alleged actors had been hired to pose as members of the public. It concluded there was "a lack of clarity" which "created unnecessary confusion" but it was not a serious breach of editorial guidelines.
The "mutant" version of the "killer E. coli virus has reached our shores" claims the Daily Star, and it could affect everyone, not just the young and old. "There is no evidence yet that the bacteria have appeared on British vegetables", says the Guardian, as reported in the BBC's newspaper review.