Songwriter Joseph Brooks found dead in New York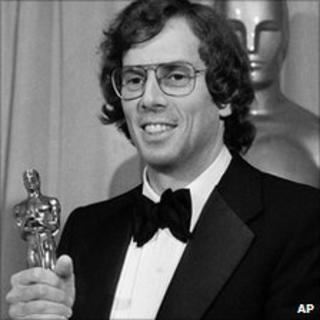 Songwriter Joseph Brooks, who won the best song Oscar in 1978 for You Light Up My Life, has been found dead in New York after taking his own life.
The 73-year-old had been awaiting trial on charges of sexually assaulting more than a dozen women.
Brooks was found in his apartment on Sunday by a friend he was supposed to meet for lunch, police said.
The medical examiner's office ruled the songwriter died of asphyxiation by helium.
A three-page suicide note was also found, police spokesman Paul Browne said.
Brooks had pleaded not guilty to allegations he molested women he had lured to his apartment through an online advert offering auditions for a movie role.
A director and producer as well as a songwriter, Brooks also composed music for The Lords of Flatbush and the West End musical Metropolis.
Taken from the film of the same name, You Light Up My Life was originally recorded by Kacey Cisyk.
It went on to be covered by a variety of artists, among them Johnny Mathis, LeAnn Rimes and Whitney Houston.
In an unrelated case, Brooks's son Nicholas is awaiting trial after being charged with the murder of his girlfriend in a New York hotel last December.
The 24-year-old has pleaded not guilty and is being held in Rikers Island jail in New York.