Aminatta Forna wins Commonwealth Writers' honour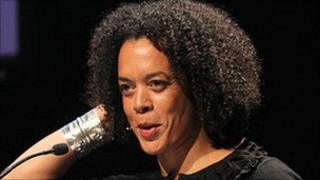 British author Aminatta Forna's novel The Memory of Love has won best book at the Commonwealth Writers' Prize ceremony in Sydney.
Forna, who was born in Glasgow and spent some of her childhood in Sierra Leone, was praised for "risk-taking, elegance and breadth" in her work.
Her book, which is shortlisted for the Orange Prize, is about friendship and war in the troubled West African state.
Forna won a prize of £10,000 for the award, now in its 25th year.
New Zealand writer Craig Cliff won best first book for A Man Melting, a collection of short stories.
The judges remarked that Cliff is "a talent to watch and set to take the literary world by storm".
They added of Forna's novel that it was "bold, deeply moving and accomplished, which confirms her place among the most talented writers in literature today".
The writer previously worked as a radio and television reporter at the BBC from 1989-99.
Previous winners of the Commonwealth Writers' Prize have gone on to become major figures in the world of literature, including Louis de Bernieres, Zadie Smith and Ian McEwan.