Lord Lloyd-Webber pledges £32m to art charities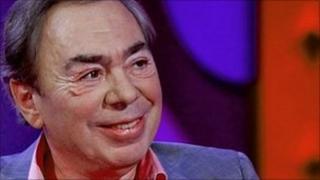 The Andrew Lloyd Webber Foundation is to donate £32m to UK art and culture organisations.
The money, raised by the sale of a Picasso painting last year, is intended to make "a significant contribution to many people's lives".
Music charity Nordoff Robbins, which specialises in music therapy, is among the recipients, receiving £250,000.
Chairman of the Trustees Mark Wordsworth said Lord Andrew Lloyd Webber was "delighted" .
"Previously we have concentrated on fine art and arts education, but we have decided to help a broader scope of people and projects directly with the funds invested from the Picasso sale," said Mr Wordsworth.
Picasso's portrait of Angel Fernandez de Soto (also known as The Absinthe Drinker) fetched £34.7m when it was sold at auction in London in June last year.
Seven other organisations are to receive money, including youth theatre company Chickenshed and The Monega Association, a community Group that brings music to local pensioners.
Further grants are to be announced in the coming months.