Hargreaves report recommends updating copyright law
Torin Douglas
Former media correspondent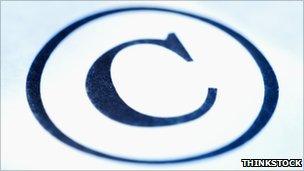 This round-up of Wednesday's main media stories reports on the review of the UK's 'outdated' copyright laws.
A review of the UK's copyright laws published this morning offers reforms but not the radical overhaul demanded by some, says BBC News.
The Hargreaves report recommends legalising the practice of copying music and films and seeks to relax the rules around 'transformative works' - reworkings of existing content. It also calls for a new agency to mediate between those wanting to license music, film and other digital content and rights owners.
The Times says William Hague, the Foreign Secretary, is challenging the BBC World Service in a submission to the Foreign Affairs Select Committee, in which he disputes the BBC's claim to have been forced to take drastic action by Government cuts. The paper says "he suggests the broadcaster's budget will be higher in 2013 than in 2007 and that the management has broken its word on finding efficiencies... amid growing anger over the salaries of many senior World Service figures".
Exponent, the private-equity owner of Quorn Foods and Radley handbags, is "in pole position" to acquire the BBC's magazines division for more than £100m, reports Amanda Andrews in the Daily Telegraph. She says some titles are being offered under 10-year licensing agreements or, in the case of Top Gear, under contract publishing deals.
Kenneth Clarke, the Justice Secretary, has told MPs a privacy law could be the best way of resolving the current controversy over privacy and gagging orders, reports the Daily Telegraph. The paper says the comments "appear to mark a change of opinion for Mr Clarke, who earlier this year said the Government had "no plans" to introduce privacy laws."
Clare Balding and other users of the Press Complaints Commission have given their views on the self-regulatory system in the PCC's annual report. Roy Greenslade quotes extracts in his Guardian blog. Balding says she did not employ a lawyer and is "very glad of that, both in terms of expense spared but also it meant I could remain personally involved every step of the way". ITV's head of programme publicity Janice Troupe says ITV almost has "a hotline to the PCC".
Sir David Attenborough has warned that advances in computer graphics mean viewers can no longer tell what is real and what has been artificially generated in science documentaries, reports the Independent. In evidence to a House of Lords committee, Sir David said last week's BBC 1 documentary, Inside The Human Body, had left even a veteran broadcaster like himself confused.
The Guardian sees the Queen's visit to Ireland as "a powerful and proper attempt" to show the two states recognise there is "no transcending quarrel between them", as reported in the BBC's newspapers review.