Shedding light on copyright confusion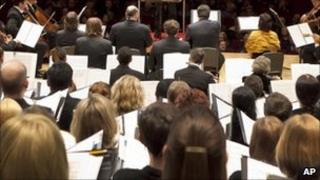 A long-awaited report into copyright is likely to be published next Wednesday.
It will include recommendations on how the country's intellectual property system can be changed to increase growth and innovation.
I understand that the contentious issue of orphan works will be tackled.
An orphan work could be a book, film, photograph, television programme or a piece of music or fine art where the person who owns the copyright cannot be identified or traced.
A couple of years ago a report put a conservative estimate on the number of orphan works held in British public institutions such as the British Library, BBC, BFI and Tate at 25 million.
Unlocking 'treasures'
It is my understanding that the report, written by Professor Ian Hargreaves, will suggest that the government should legislate to enable these orphan works to be unlocked and allowed into the public domain through the creation of a licensing system.
The proposal, I believe, is to establish a central not-for-profit body that would issue an indemnifying license to those who hold orphan works once they have proved that they had made reasonable enquiries to find the copyright owner.
At which point a fee would be paid for the license that would be held by the new licensing body.
They would then keep it for a while should the copyright owner make themselves known and then after a period of time the money would go into a central pot that could be used for social or cultural purposes or to go towards running the system.
New age
If this is the plan, it will probably reignite the row that occurred last year over the Digital Economy Bill which the last government put through in its final days in power.
There was an orphan works clause (43) in that Bill, which was subsequently removed in the wash-up process when several groups complained that it infringed upon fundamental moral and commercial aspects of copyright.
The whole business of orphan works has been brought into focus by the internet, suddenly it was access all areas.
Institutions and publishers wanted to make their archives available to the public via the web - for educational and commercial reasons - and found they couldn't. They were unable digitise without the copyright holders approval. They were snookered.
So for example, there are thousands of photographs of British servicemen during the World War I and World War II held by the British Library.
Public domain
These photographs have a value to researchers and quite possibly to the general public, but there is no way of tracing the rights owner — which in turn means the photographs cannot be digitised and made accessible.
There is another problem created by not being able to digitise orphan works: many are deteriorating (film, photographs) and need to be digitised for preservation purposes.
Currently that is also not possible, which all parties seem to agree needs resolving.
In fact the people to whom I have spoken regarding the issue of orphan works all want to see them put in to the public domain, it is just a question of how that is done. We'll know more on that when the report is published next week.