Twitter user claims to know who has super-injunctions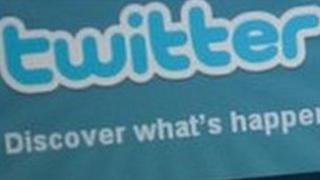 In my round-up of Monday's main media stories I look at Twitter's role in super-injunctions.
A Twitter user has tried to unmask some celebrities who have obtained super-injunctions to prevent publication of details of their private lives, reports BBC News. The Twitter user claimed to "out" a number of public figures, though the tweets appeared to contain errors. Jemima Khan tweeted: "Rumour that I have a super injunction preventing publication of "intimate" photos of me and Jeremy Clarkson. NOT TRUE!"
The Daily Mail says the social networking site has "made a mockery of the celebrity trend for using privacy injunctions to hide their identity". It says the user quickly attracted a following of several thousands. The Mail says the move "exposed the total inadequacy of court rulings which gag the press - but have no effective control over what is published online".
Twitter feeds by reporters and newspapers are expected to brought under the regulation of the Press Complaints Commission, reports the Guardian. It says it's the first time the body has sought to consolidate social media messages under its remit. The PCC believes that some postings on Twitter are, in effect part of a "newspaper's editorial product". It plans to distinguish between journalists' public and private tweets.
The launch of the iPad helped Apple topple rival technology company Google in 2010 to become "the world's most powerful brand" reports the Guardian. WPP-owned research company Millward Brown puts Apple at number one in its annual top 100 global brand power list, ending Google's four year run at the top. The fallout of the Deepwater Horizon disaster dogged BP, which fell 30 places to 64th with a 27% drop in its brand value.
Judges at the European Court of Human Rights will this week rule on whether the former world motor sports boss Max Mosley's right to privacy was invaded when he wasn't told about a story containing colourful claims about his sex life before it was published in the News of the World. The Independent on Sunday reports claims that victory for Mr Mosley could spell the death of so-called "kiss and tell" stories and would have a "chilling" effect on freedom of expression. Mr Mosley said the judgment would have a bearing on only a small number of cases.
Nick Clegg's threat to block proposed changes to the NHS in England is widely debated in the newspapers, as reported in the BBC's newspapers review.