Godfather prequel novel announced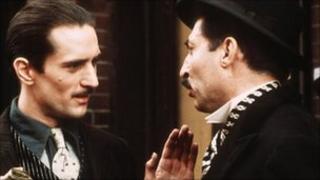 A prequel to Mario Puzo's classic novel The Godfather is to be released in June 2012, publisher Grand Central says.
The Family Corleone, to be written by author Ed Falco, has been authorised by the estate of Puzo, who died in 1999 at the age of 78.
The book, to be set in the 1930s, is based on an unproduced Puzo screenplay.
Puzo, whose 1969 book sold more than 20 million copies, won Oscars for writing the Godfather and Godfather Part II films with Francis Ford Coppola.
The saga follows the fortunes of a fictional Italian-American family, initially led by "Godfather" Don Vito Corleone.
Puzo's son Tony described the new novel, which will tell the tale of Corleone's rise through the criminal underworld, as being "true to Mario Puzo's legacy".
Grand Central Publishing said the novel "thrillingly brings back Puzo's classic characters in a prequel that both honours the original and stands on its own".
Puzo followed up The Godfather novel with two further books in the series - The Sicilian, published in 1984, and Omerta, published posthumously in 2000.
In recent years, two sequels by Mark Winegardner - The Godfather Returns and The Godfather's Revenge - have been published.