Darren Aronofsky to head Venice film festival jury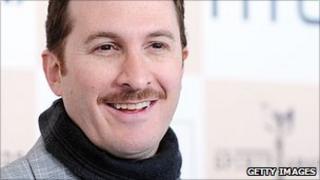 Oscar-nominated director Darren Aronofsky will head the jury for this year's Venice film festival, it has been announced.
In a statement, organisers described the director as "a key figure of contemporary cinema".
Aronofsky won the Golden Lion at the festival in 2008 for Mickey Rourke film The Wrestler, while Black Swan opened last year's festival.
This year's gala runs from 31 August to 10 September.
Sofia Coppola's Somewhere took last year's top award when the jury was headed by Pulp Fiction director, Quentin Tarantino.
Aronofsky was Oscar-nominated this year for Black Swan, which received five nominations in total but only picked up one for Natalie Portman's performance as a leading actress.
The director made his feature film debut in 1998 with Pi, earning the prize of best director at the Sundance Film Festival and best screenplay at the Independent Spirit Awards.
His second film, Requiem for a Dream, was presented at Cannes in 2000 and later won an Oscar nomination for Ellen Burstyn as best actress.
Aronofsky had signed on to direct an X-Men Origins: Wolverine sequel, but dropped out last month as he said he could not commit to being away from his family for the length of time required for production.