George Entwistle appointed new director of BBC Vision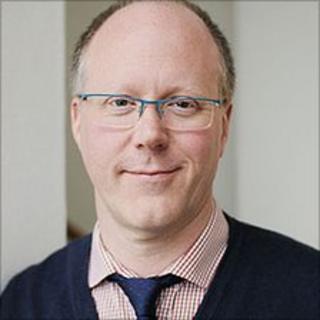 George Entwistle has been appointed director of BBC Vision, the division of the corporation that is responsible for commissioning, producing, scheduling and broadcasting all of its TV content.
His appointment follows the departure in January of Jana Bennett, who held the post since its creation in 2006.
Entwistle, who joined the corporation in 1989, has been acting director of BBC Vision for the last three months.
The former Newsnight editor said he was "genuinely honoured" by his new role.
"The BBC's television portfolio is of enormous importance to the creative and cultural life of the UK," he continued.
"At the heart of its success, BBC Vision Productions is responsible for some of the best television programmes we broadcast."
The Director of BBC Vision is responsible for BBC One, Two, Three, and Four, BBC One HD, BBC HD and BBC Films.
Mark Thompson, the BBC's director general, said he was "looking forward to working closely with him to ensure the BBC's television portfolio remains the envy of the broadcasting world".