US folk singer Phoebe Snow dies at 58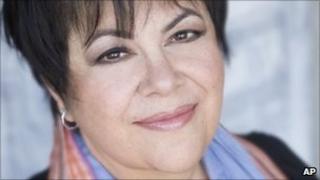 US folk and blues singer Phoebe Snow has died of complications from a stroke she suffered last year, aged 58.
The singer-songwriter, who was best known for her 1975 hit Poetry Man, had been in a coma since the stroke in January 2010, her manager said.
Snow largely dropped out of the public spotlight soon after her first album to care for her daughter who was born with a severe brain injury.
However she continued to make albums, releasing 16 during her career.
"Our treasured icon heroically fought for almost a year-and-a-half to come back, enduring bouts of blood clots, pneumonia and congestive heart failure ... until her body finally could take it no more," manager Sue Cameron said in a statement.
"Phoebe was one of the brightest, funniest and most talented singer-songwriters of all time and, more importantly, a magnificent mother to her late brain-damaged daughter, Valerie, for 31 years.
"Phoebe felt that was her greatest accomplishment," Ms Cameron added.
Born Phoebe Ann Laub in New York City in 1952, the singer changed her name after seeing Phoebe Snow, a fictional advertising character for a railroad, on trains that passed through her hometown in New Jersey.
Her acclaimed 1974 self-titled album debut reached number four in the chart, spawning the hit Poetry Man as well as earning Snow a best new artist Grammy nomination.
A year later, when Valerie was born with hydrocephalus, a buildup of fluid in the brain cavity, Snow decided to care for her at home rather than place her in a hospital.
Although she was not expected to live more than a few years, Valerie later died in 2007 aged 31.
"Occasionally I put an album out, but I didn't like to tour, and they didn't get a lot of label support," the singer told the San Francisco Chronicle in 2008.
"But you know what? It didn't really matter because I got to stay home more with Valerie, and that time was precious."
Over the years, Snow performed with the likes of Paul Simon, Billy Joel, Chaka Khan and Jackson Browne and performed at the Woodstock 25th anniversary festival in 1994.
In 2003, she released the CD Natural Wonder, her first album of new, original material in 14 years.
She released her last album in 2008, titled Live.
A memorial concert is expected to be announced in due course.