Andrew Marr's super-injunction and the privacy row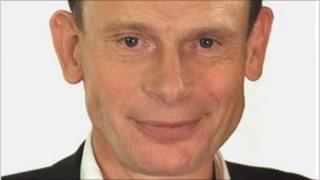 In today's round-up of the main media stories is the reaction to Andrew Marr's disclosure that he's dropping a gagging order protecting his privacy.
Campaigners for reform of Britain's privacy laws have expressed hope that Andrew Marr's dramatic reversal over an injunction he took out to prevent the reporting of his extra-marital affair would compel judges to hesitate before granting further gagging orders. The Independent says injunctions obtained by other celebrities could now be tested in the courts.
Former bank chief Sir Fred "The Shred" Goodwin was under intense parliamentary pressure last night to come clean over his privacy super-injunction, reports the Daily Mail on its front page. The demands followed the confession by TV presenter Andrew Marr in Tuesday's Mail that he had been granted a super-injunction to prevent details of an extra-marital affair being published.
The Guardian analyses how the UK compares with the rest of Europe and the United States in its attitude to privacy and press freedom. It points out that in the US, the constitution's first amendment enshrines freedom of the press which arguably creates a much freer environment for media outlets.
The BBC reports Sony has warned users of its PlayStation Network that their personal information, including credit card details, may have been stolen. The company said the data may have fallen into the hands of an "unauthorised person" following a hacking attack on its online service. Access to the network was suspended last Wednesday, but Sony has only now revealed details of what happened.
The BBC is "struggling to hire senior managers because it can no longer offer the bumper pay packets of its commercial rivals" its director-general complained, according to a front-page report in the Daily Telegraph. It quotes MPs and others who said Mark Thompson's comments to a House of Lords committee on Tuesday "illustrated how the BBC was out of touch with ordinary people".
Andrew Marr's disclosure that he is dropping a super-injunction to prevent the media reporting an affair prompts fresh comment about the balance between privacy and free speech, as reported in the BBC's papers review.