ABC's soap All My Children replaced by reality TV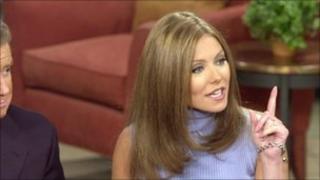 Among my pick of Monday's media industry stories is a report on a shift in popular culture in the United States.
The ABC television network in the US will axe two of its longest-running daytime soaps and replace them with 'lifestyle' programmes featuring reality TV stars, reports the Guardian's New York correspondent. All My Children and rival daytime soap One Life to Live have been running for a combined 83 years.
In the New York Daily News, TV editor Richard Huff said both the soaps were past their sell-by date. "The format is tired, the shows weary" he said.
UK marketing executives cut their budgets for the second quarter running as business confidence fell to a two-year low. There are fears about the outlook for the economy worsening according to the latest Bellwether survey. The Guardian says that the influential report, published by the Institute of Practitioners in Advertising on Monday, says 25% of UK companies reported that they cut their budgets in the first three months of the year.
After collapsing two miles from the finish line during the London Marathon, Sophie Raworth would have been forgiven for allowing herself to give up and go home, reports the Daily Telegraph. On its front page the newspaper declares "showing immense pluck the BBC newsreader dragged herself from a St John's Ambulance bay to finish the 26.2 mile race in six hours, 22 minutes and 57 seconds".
Britain's Got Talent is back but with fewer viewers, reports the Daily Mail. The article says many fans were "left wondering if Britain's Got Talent had finally lost its X Factor this weekend". It correlates the loss of more than a million viewers to Simon Cowell's absence from the launch show.
Seventeen days before the referendum on whether to change the voting system for Westminster elections, the papers consider the latest moves in what some say is a vicious fight, as featured in the BBC's newspapers review.