UK Film Council bows out with stereotypes report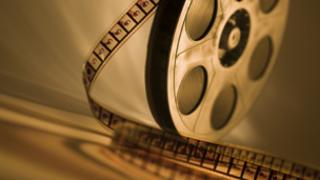 On the eve of its closure, the UK Film Council has issued a report saying more should be done in film to portray the country's audiences authentically.
An independent survey of 4,315 people found older women feel marginalised and that they are often depicted as not having sexual needs or desires.
It also claims minority ethnic groups feel they are often stereotyped.
From 1 April, the UK Film Council's funding responsibilities are being transferred to other bodies.
The organisation, founded in 2000, was axed last July as part of a cost-cutting drive by the Department for Culture, Media and Sport (DCMS).
The study was commissioned to examine how older women and other diverse groups such as Black African/Caribbean, Asian and Lesbian/Gay/Bisexual audiences are being portrayed in film.
Its findings suggest most Black African/Caribbean individuals believe they are too often characterised as drug dealers and that a majority of Asian audiences feel Asian religious culture is not reflected authentically.
Almost three-quarters of Lesbian/Gay/Bisexual audiences believe that film focuses on them as having problems rather than being everyday people, it continues.
In addition, the study goes on, almost three-quarters of Eastern European respondents believed they were regularly portrayed as being at the bottom of the economic ladder.
The report concludes that "there is considerable commercial opportunity to be reaped if diverse groups are represented more authentically in film".
Mary FitzPatrick, the UK Film Council's head of diversity, said the research "highlights the often overlooked views, opinions and needs of the diverse groups that make up an important part of the film industry's audience".
"Film has the ability to change behaviour and shift opinion," she continued. "We in the industry all have a responsibility to ensure that these findings are not ignored."
But speaking at the Empire awards in London on Sunday, actor Gary Oldman said the report's findings on older women were reflective of the "crazy world we live in".
"Maybe it's something to do with the climate of political correctness," he told the BBC's Colin Paterson.
"You can't do anything now. If you make a woman sexy we're objectifying them."
Prior to this year, the UK Film Council had an annual budget of £15 million to invest in British films.
From Friday, its responsibilities will be transferred to the British Film Institute (BFI) and the Film London agency.