Archers digital spin-off announced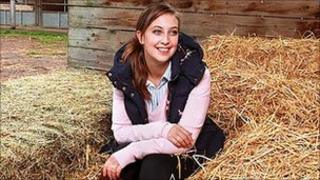 A spin-off of long-running Radio 4 rural radio soap The Archers is to be launched next month.
Ambridge Extra will give Archers fans the chance to follow characters' lives outside the fictional village.
The first series of 13 episodes, each 15 minutes long, will be followed by a second in the autumn.
It will be broadcast on digital station Radio 4 Extra from 5 April on Tuesdays and Thursdays at 1000 and repeated at 1415.
An omnibus half hour programme will also air on the digital station on Fridays and Sundays.
Vanessa Whitburn, the editor of both shows, said: "Ambridge Extra is an added bonus for listeners who want to spend more time immersed in Ambridge life.
"BBC Radio 4 Extra gives us the space to explore the lives of Archers' characters in more detail, and it is a lovely way to mark the 60th anniversary year."
The Archers is the world's longest running drama with more than 16,000 episodes broadcast.
It attracts a weekly audience of more than five million people.