Ai Weiwei sculpture heads to London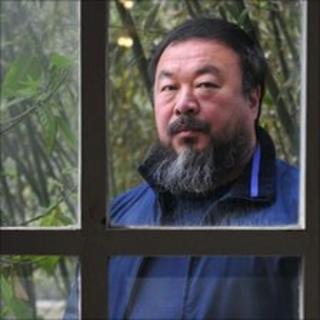 Ai Weiwei's first outdoor public sculpture is to go on display in the courtyard of London's Somerset House.
The Circle of Animals/Zodiac Heads is made up of 12 monumental bronze animal heads, inspired by traditional Chinese zodiac sculptures.
They are found on the fountain-clock of an 18th Century royal retreat near Beijing, called Yuanming Yuan.
Weiwei recently filled the Tate Modern's turbine hall with 100 million porcelain sunflower seeds.
His new exhibition will be the first contemporary sculpture to go on display in Somerset House's courtyard.
Each huge head, measuring 4ft x 3ft (1.2m x 90cm) will be installed in an arc around the Edmond J Safra Fountain Court, similar to how they were originally displayed.
Somerset House is the first European venue for the touring exhibition and will play host to the installation from 12 May until 26 June.