Keira Knightley wins Tinker Bell role in Peter Pan film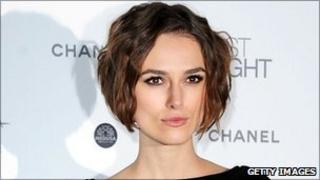 British actress Keira Knightley is to provide the voice of Tinker Bell the fairy in a new Peter Pan film.
The 25-year-old will shortly record her role in Neverland, a prequel to the classic story by JM Barrie.
Anna Friel, Bob Hoskins and Charles Dance will appear in the flesh in the two-part film for Sky Movies.
Rhys Ifans will portray Hook, here the mentor of a gang of young pickpockets who are transported to Neverland after stealing a magical treasure.
Described as "a bold new take on the original mythology", Neverland will be screened on Sky Movies Premiere later this year.
Knightley is currently treading the boards in London's West End, playing a schoolteacher in a revival of 1934 play The Children's Hour.