Superman role landed by British actor Henry Cavill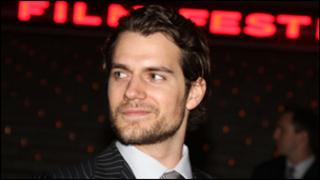 British actor Henry Cavill is to star as Superman in the next movie about the flying superhero.
Cavill is best known for his role as Charles Brandon in the BBC historical drama The Tudors.
He was once dubbed "the unluckiest man in Hollywood" by Empire magazine, after missing out on several roles including Batman and James Bond.
And Brandon Routh beat him to the Superman role in 2006 movie, Superman Returns.
He is the third British actor to be cast as a Hollywood superhero recently.
Cavill, who was born in Jersey, follows in the footsteps of Christian Bale as Batman and Andrew Garfield, who is the new Spider-Man.
The new Superman movie has no title or release date yet.
It will be directed by Zack Snyder, who said in a statement that Cavill was "the perfect choice to don the cape and S shield."