Rankin takes part in beauty exploration exhibition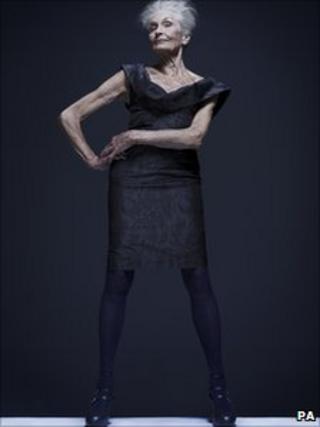 Fashion photographer Rankin has captured a series of models aged from 18 to 80 in pictures for an exhibition at the National Portrait Gallery.
The campaign, organised by All Walks Beyond The Catwalk, will explore how beauty is "not restricted by race, shape, age or size".
The photographs will appear alongside a series of paintings of notable women from history.
The exhibition will be displayed for one night only on 11 February.
Rankin, who co-founded style magazine Dazed & Confused, has photographed stars including Kylie and Kate Moss.
"As a photographer, I am constantly confronted by perceived ideals of beauty," he said.
"The models, actors, musicians, and 'real' people who I see down my lens are all influenced by an oppressive world of unattainable physical goals.
"I always work hard to break through the artifice and capture something unique, original and beautiful in each of my subjects.
"Interest and creativity is not about perfection but quite the opposite; beauty comes from our idiosyncrasies."
All Walks Beyond the Catwalk was formed by former BBC Clothes Show presenter Caryn Franklin, fashion consultant Debra Bourne and model Erin O'Connor.
In a join statement, they said: "This is a chance for visitors to hear and experience a different voice from the heart of the fashion industry and, like the multitude of silhouettes and garments our industry both designs and promotes, beauty is also individual. It's not restricted by race, shape, age or size."