West End theatre had buoyant 2010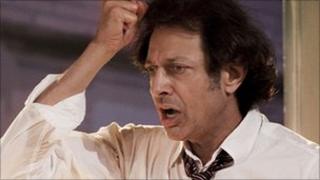 London's theatreland remained buoyant in 2010 despite the economic downturn, figures show.
For the seventh year in a row, box office revenues grew - up 1.5% to £512.3m, according to the Society of London Theatre (Solt).
However, attendances were down 106,000, with 14.2 million tickets sold for plays, musicals, dance and opera in the West End.
Solt blamed the poor weather for the dip in attendance.
It said the strong results reflected "the vibrancy of London's unique mix of commercial and subsidised theatre" as well as ongoing industry investment in new people and writing.
"A huge range of superb productions ensured that a visit to the theatre was a must-do for large numbers of the public," said Nica Burns, president of Solt.
"These results were completely unexpected given the global economic crisis and the disaster of the lack of transport in and around London over the Christmas snow," she told The Stage.
"It wasn't snow that stopped people coming - it was the fact they couldn't rely on transport."
The year saw a record number of performances - 18,615 - with attendances for plays up 2%.
However, audiences for musicals were down 3%
The figures relate to London's 52 major commercial and grant-aided London theatres.