Shane Meadows to make This is England '88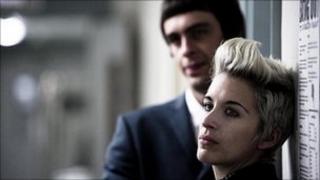 Writer Shane Meadows is to make a one-off Christmas special to follow on from the This is England film and TV series.
Set two years later on from This is England '86, the two-hour drama will deal with the aftermath of the events in that four-part series.
"Just when I think my love affair with This is England is over, it pulls me back in," Meadows said.
Channel 4 has also confirmed that This is England '90, set in the rave era, is currently in development.
Picking up the action at Christmas 1988, the story will focus on the relationship between the Lol and Woody characters.
Meadows told the Stage newspaper that while Channel 4 "would have happily had me go straight to 1990, I felt I needed something in-between."
Channel 4's head of drama Camilla Campbell said: "We're beyond excited that Shane, Warp Films and the cast have agreed to return with this feature length drama.
"It is set to pull together a lot of story threads from '86, leaving the way clear for a new series of This is England '90."
This is England '86, which screened on Channel 4 last September, was named best TV drama at the South Bank Awards on Tuesday.
The original film, written and directed by Meadows in 2006, told of an impressionable young boy who becomes involved with a gang of skinheads.