Channel 4 boss David Abraham wants more 'risks'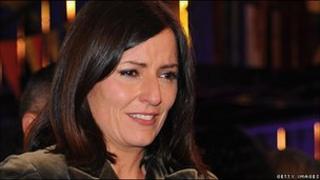 Channel 4 will take more risks in an attempt to find new hit shows to fill the gap left by Big Brother, its chief executive has pledged.
David Abraham said money previously spent on the reality show was now available for experimental new shows.
Money has gone into "documentaries and factual as well as entertainment and drama," he told the Nations and Regions Media Conference in Salford.
He added that advertising revenue had also "picked up reasonably robustly".
The long-running reality game show, which came to an end in September, had been a summer staple on C4 since 2000.
"So what you'll see is this shift from a schedule that was - for at least a third of the year - very dominated by Big Brother to one where all of these genres, and all of the commissioners in the genres, have got more opportunities to take risks and to experiment."
"Renewal process"
Mr Abraham, who moved from UKTV to Channel 4 last year, was joined last week by Channel 4's new chief creative officer, Jay Hunt - previously controller of BBC One.
"The creative renewal process starts this week," he told delegates.
"This is really the first few weeks of the post-Big Brother era, although it's been talked about for two or three years.
"We are now managing the new reality of the post-Big Brother era at Channel 4."
There was "too much of the same old - not enough adventure, surprise, shock, difference" on TV today, he added.
Defending Million Pound Drop, Channel 4's current prime time game show, fronted by former Big Brother host Davina McCall, Mr Abraham said: "We are trying to do new things. Big Brother, at the end of the day, did occupy the central part of the schedule.
"We've been able to put a lot of money back into entertainment post Big Brother so we're trying new things.
"I think it works very well and it's rating pretty well."
Last year, the channel introduced a new docu-soap Seven Days, in which viewers were able to follow the lives of people in London's Notting Hill as they happened.
But the show failed to engage with viewers in the same way Big Brother did.
Mr Abraham also announced a new drive to spot grass roots talent in the industry - with some £2 million made available through the Alpha Fund.
Mr Abraham said commissioners wanted to "reopen our late night schedule to more dynamic content".