Baftas 2011: surprises and sure things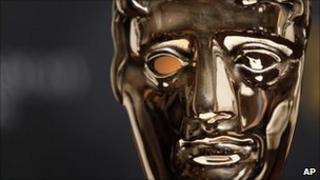 The 2011 Bafta nominations have set up an intriguing battle: a stammering king versus a tormented ballerina.
Colin Firth and Natalie Portman look set to replicate their best acting Golden Globe success at the Baftas in February - after they were both nominated by the British Academy.
Firth could become the first performer since Rod Steiger in the mid-1960s to win best actor two years on the trot.
But will his title be usurped by fellow acting nominee Jeff Bridges, who denied him the Oscar last year?
The best film contenders are a diverse bunch: a dark ballet thriller (Black Swan), a cerebral sci-fi action thriller (Inception), a period drama (The King's Speech), a new media morality tale for the 21st Century (The Social Network) and a western (True Grit).
The King's Speech and Black Swan lead the nominations with the story of King George VI's battle with his stammer receiving 14 nominations, and Portman's ballet movie gaining 12.
As critic Roger Ebert of the Chicago Sun-Times pointed out in his King's Speech review: "If the British monarchy is good for nothing else, it's superb at producing the subjects of films."
From past experience with films like Mrs Brown, The Queen and Shakespeare In Love, royals tend to find favour with Bafta voters.
The bookies already have The King's Speech set to sweep the board, but there are some surprise omissions among the nominations.
One of the biggest films notable by its absence is Never Let Me Go, the big-screen adaptation of Kazuo Ishiguro's best-seller, which opened the London Film Festival in October.
One of its stars, Carey Mulligan won best actress at last month's British Independent Film Awards, as well as a breakthrough performance prize at this month's Palm Springs International Film Festival in California.
Roman Polanski's The Ghost, Kick-Ass and critically-acclaimed indie films Winter's Bone and Blue Valentine also failed to make any Bafta shortlists.
Danny Boyle's 127 Hours failed to make the best film list, but Boyle won't be upset with his rock-climbing drama's eight nominations.
Boyle, who is up for best director, has already won two Baftas - for Slumdog Millionaire and Shallow Grave.
In the best film stakes, no-one should underestimate The Social Network, which took the main prize at the Golden Globes this weekend.
David Fincher's film about the founding of Facebook has six Bafta nominations, including Jesse Eisenberg for best actor.
The Social Network won four Golden Globes in total, while King's Speech had to be content with just one for Firth's acting.
Christopher Nolan's blockbuster Inception, starring Leonardo DiCaprio as a corporate spy who steals ideas from people's dreams, garnered nine Bafta nominations.
After James Cameron's Avatar failed to take the top spot last year, could this be the year that science fiction wins a best film award?
But Inception has its work cut out after missing out entirely at the Globes.
True Grit, which was surprisingly snubbed by the Globes, has eight Bafta nods.
Hailee Steinfeld, 14, is nominated as best leading actress for her role in the Coen brothers' Western remake, becoming the youngest-ever nominee in that category.
There are no British actresses in the leading actress category, with Made in Dagenham's Sally Hawkins a surprising exclusion.
Boxing drama The Fighter, starring Mark Wahlberg and Christian Bale, gets three Bafta nods.
But it's Amy Adams, and not Melissa Leo, who gets the supporting actress nomination. Leo will have to stay content with the Golden Globe she won on Sunday.
Also up for best supporting actress is Black Swan's Barbara Hershey, who was up for same Bafta prize in 1986 for Hannah and Her Sisters.
Miranda Richardson is in the same category for her role as government minister Barbara Castle in Made In Dagenham.
Richardson has six previous Bafta TV and film nominations to her name. She won best supporting actress in 1992 for Damage.
It's no surprise that the supporting actress nominees are completed by Helena Bonham Carter, for The King's Speech, and Lesley Manville for Mike Leigh's Another Year.
Graffiti artist Banksy is up for outstanding debut by a British writer, director or producer for his mock-documentary Exit Through The Gift Shop.
British actor Pete Postlethwaite, who died earlier this month, received a posthumous Supporting Actor nomination for his role in The Town.
Heath Ledger received a posthumous Bafta nomination for his role in The Dark Knight in 2009, and went on to win.