BBC Monitoring cutting 72 posts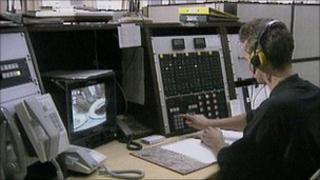 BBC Monitoring is to cut 72 posts following a £3m cut in funding over the next two years.
The cuts to the £23.2m service, which is currently funded by the Cabinet Office, are part of the government's spending review outlined in October.
Director of BBC Monitoring, Chris Westcott, said: "Regrettably service cuts and post closures are inevitable given the scale of the cut in funding."
The Caversham-based service translates media reports from around the world.
The proposal is to cut £3m from the service's costs by closing the 72 posts - about 16% of its staff - but it expects to create 18 new posts.
Mr Westcott added that a period of consultation with staff on the plans were due to begin shortly.
The BBC agreed to finance Monitoring from 2013/14 as part of last year's licence fee settlement which froze the annual fee at £145.50 for six years.
The agreement also saw the corporation agree to take over the Foreign Office-funded World Service from 2014.