Author Neil Gaiman to guest star on The Simpsons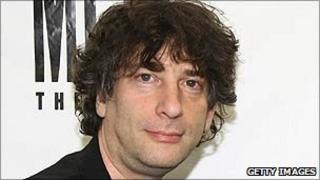 Science-fiction author Neil Gaiman is to make a guest appearance on long-running US cartoon series The Simpsons.
The 50-year-old, best known for the Sandman comic book series, revealed his involvement on his website and via instant messaging site Twitter.
"Went to the Marge Simpson Studios," he wrote. "Recorded my part as 'Neil Gaiman', a British author."
His character in the episode - entitled The Book Job - would "probably be yellow", he continued.
"Probably this is all I shall be remembered for."
Gaiman's appearance follows earlier contributions from fellow comic book authors Alan Moore, Daniel Clowes and Art Spiegelman.
The trio made cameos in a 2007 episode of the show, entitled Husbands and Knives.
Gaiman has also written an episode for the new series of Doctor Who, to be broadcast later this year.