King's Speech tops UK box office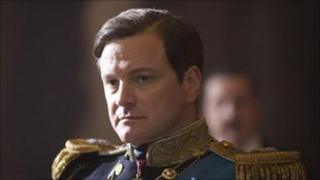 Oscar-tipped movie The King's Speech has topped the box office in the UK and Ireland, taking £3.5m in its first three days of release.
The film, starring Colin Firth, leads the nominations for this month's Golden Globe Awards, with seven nods in key categories, including best film drama.
Another new entry, Danny Boyle's 127 Hours, took second spot, with £2.2m.
Robert De Niro and Ben Stiller's Little Fockers dropped a place to number three after its third weekend of release.
Last week's number one, Gulliver's Travels, starring Jack Black, slipped back to number four.
Thriller The Next Three Days, directed by Paul Haggis and starring Russell Crowe and Elizabeth Banks, debuted at number five, making £1m.
Jake Gyllenhaal and Anne Hathaway movie, Love and Other Drugs, slipped three places to six, while Harry Potter and the Deathly Hallows: Part 1 held on to its spot at number seven.
Disney's Tron Legacy fell two places to number eight, while The Chronicles of Narnia: The Voyage of the Dawn Treader, slipped to nine from last week's number five.
Fantasy film Season of the Witch, starring Nicolas Cage, debuted at 10.