Gregor Muir made ICA executive director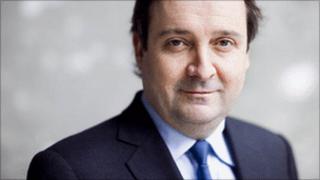 Gregor Muir has been appointed executive director of the Institute Of Contemporary Art (ICA), trustees of the London cultural centre have announced.
Mr Muir has been the director of commercial gallery Hauser and Wirth London since 2004, organising exhibitions worldwide.
"Since my first visit to the ICA as a student in the 1980s, I have become tremendously attached to this unique and inspiring institution," he said.
He will start the role on 7 February.
"Now more than ever, the ICA is needed to give artists a voice, allowing them to display their work while exploring new ideas in a welcoming environment," he said.
Mr Muir, who replaces Ekow Eshun, added: "I very much look forward to being a part of the ICA's future."
ICA chair Alison Myners said Mr Muir brought "many years of experience from both public and private sectors at a time when knowledge of both is so important".