TV designer makes children's book prize list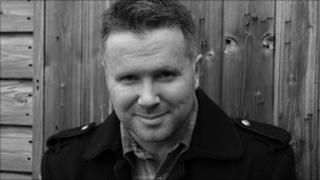 The designer of TV show Bob the Builder has made the shortlist for the annual Waterstone's Children's Book prize.
Curtis Jobling, who also worked as an animator on Wallace & Gromit's A Close Shave, is nominated for Wereworld: Rise of the Wolf, his debut novel about a teenager who learns he is a werewolf.
He is one of nine authors who are up for the £5,000 prize, now in its seventh year.
Children's Laureate Anthony Browne will announce the winner on 9 February.
The prize is open to authors writing for 7-13 year-olds who have written two fiction titles or less.
Past winners include The Diamond of Drury Lane by Julia Golding and last year's winner, The Great Hamster Massacre by Katie Davies.
This year's crop of nominees includes debut novelist Irfan Master's A Beautiful Lie, set in the time of Partition in India.
Another shortlisted title, Tall Story by Candy Gourlay, tells the culture clash tale of a half-brother and sister reunited after almost a decade of being separated.
Sarah Clarke, children's buying manager at Waterstone's, called the list "one of the strongest shortlists we've seen".
"From titles grounded in reality with complex plots and strong emotional narratives, to pure escapism with fantastical tales of werewolves and magician's assistants, there is something for everyone on this list," she added.