Have your music buying habits changed?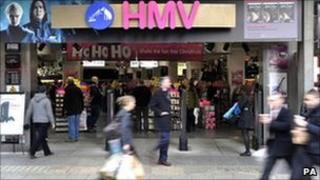 In the same week that HMV announced it was to close 60 of its UK stores, the BPI - which represents British record labels - said music sales have fallen for the sixth consecutive year.
There is still good news for artists as their fans are turning to digital downloads instead - with online sales dominating the charts.
But does this shift spell the end of the High Street record store? When did you last set foot in one?
We want to hear about your music-buying experiences, past and present.
Did you hang out at your local record shop on a Saturday afternoon in the 60s and 70s; were you a vinyl addict in the 80s or 90s or are you a fully paid-up member of the download generation from the noughties?
Have your music buying habits changed over time? What was the first CD you ever bought? What about the last one?