Endlessly by Duffy misses top five in album chart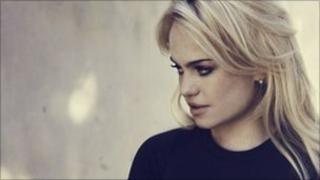 Singer Duffy, whose debut album Rockferry was the best-selling album in the UK in 2008, has failed to make the top five with her new collection.
Endlessly, featuring single Well, Well, Well, was a new entry at nine while X Factor runner-up Olly Murs went in at two with his self-titled debut album
Love, Live, Life by N-Dubz was a new entry at seven. Take That's Progress was number one for a third week.
The X Factor Finalists stayed top of the singles chart with Heroes.
And Ellie Goulding remained at number two with her cover of Elton John's Your Song.
There were new entries, meanwhile, for Pussycat Doll Nicole Scherzinger with Poison, at three, and for Who's That Chick, by David Guetta featuring Rihanna, at nine.
Coldplay's festive single Christmas Lights went into the chart at number 18 while Girls by N-Dubz - the second single from Love, Live, Life - was a new entry at 23.