Aretha Franklin thanks fans after surgery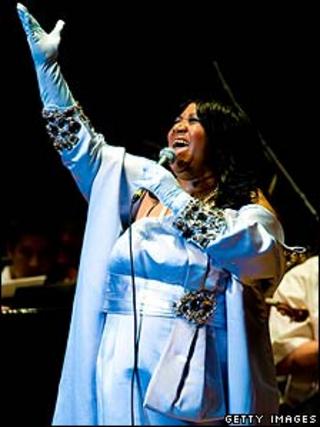 Soul singer Aretha Franklin has thanked her fans for their prayers after undergoing "highly successful" surgery.
Fans of the singer, 68, who has not said what she is being treated for, gathered in Detroit on Wednesday, a day before the operation, to say prayers.
In a statement, she praised medical staff "whom were blessed by all the prayers of the city and the country".
In November, she cancelled all public appearances for six months "at the insistence" of her doctors.
A statement at the time from her publicist said she was "very anxious to get back on the road to perform for her fans".
In August, she cancelled two concerts after breaking two ribs in a fall.