Government Art Collection to go on public display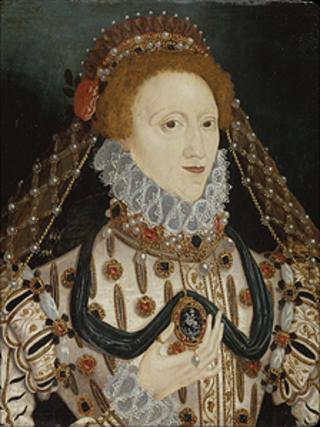 Government Art Collection works are to be shown in a public gallery for the first time in its 113-year history.
Pieces in the first of five free exhibitions at the Whitechapel Gallery in London have been chosen by political figures including Deputy PM Nick Clegg.
Works on display at the show, which opens in June, include Lancashire Fair: Good Friday, Daisy Nook, by LS Lowry.
The collection has more than 13,500 works which usually hang in embassies and other government buildings.
Works in the collection, which was founded to promote British art and culture to the world, date from the 16th Century to the present day.
It includes works by, among others, John Constable, William Hogarth and Lucian Freud.
The first display will run from 3 June to 4 September 2011.
Works including 16th Century historical portrait Queen Elizabeth I by an unknown artist - selected by Lord Mandelson - will hang alongside the Lowry which was chosen by the prime minister's wife, Samantha Cameron.
More highlights from the rarely-seen collection will be shown in four further displays in 2011 and 2012.
Culture Minister Ed Vaizey said: "The Government Art Collection is a unique cultural resource that has, on a relatively modest budget, built up a collection that holds its own on the world art stage.
"I have no doubt that this will be a must-see exhibition, and the carefully-choreographed series of displays at the Whitechapel Gallery is sure to draw art lovers from around the world."