Alan Partridge comeback up for South Bank award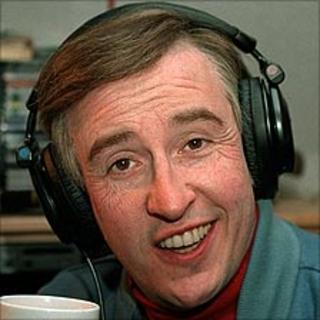 A series of online shorts in which Steve Coogan resurrects his popular comedy character Alan Partridge has been nominated for a South Bank award.
The shorts, made for beer firm Fosters, will compete with BBC sitcoms Getting On and Rev for the comedy prize.
Melvyn Bragg will present the awards on 25 January in central London.
The annual event, previously affiliated to ITV's axed flagship arts programme The South Bank Show, will now air on the Sky Arts channel.
Lord Bragg, 71, said this year's shortlist "demonstrates the extraordinary wealth of achievement across the arts in the UK".
"There has certainly never been a more important moment to celebrate the breadth and range of talent across the country."
Coogan's shorts on the Fosters Funny website find his bumbling alter-ego broadcasting on the 'North Norfolk Digital' radio station.
It is the first time that a series only available online has been nominated for a South Bank prize.
Other awards will be presented for visual art, theatre, opera, dance, classical music, pop, TV drama, literature and film.
Mike Leigh's drama Another Year is up against low budget British sci-fi thriller Monster and a documentary about playwright Andrea Dunbar, The Arbor.
In the TV category, the BBC's Sherlock competes against E4's Misfits and Channel 4's This is England 86.
Plan B, The Foals and hip-hop star Tinie Tempah go head-to-head in the pop category.
The 15th South Bank awards will feature a trophy designed by Anish Kapoor and a reworking of The South Bank Show's well-known theme tune.
ITV's long-running arts programme came to an end in December 2009 after 30 years on the air.