George Lucas pays tribute to director Irvin Kershner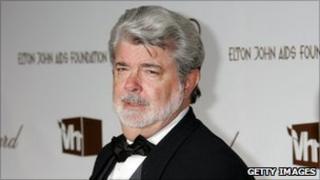 Star Wars creator George Lucas has paid tribute to director Irvin Kershner, who died on Monday at the age of 87.
Lucas chose Kershner to direct Star Wars sequel The Empire Strikes Back, which was released in 1980.
"I needed someone I could trust, someone I really admired and whose work had maturity and humour. That was Kersh all over," said Lucas in a statement.
He said Kershner was "a great director and one of the most genuine people I've had the pleasure of knowing".
Empire Strikes Back was darker than the original Star Wars movie and initially received a mixed reception, although it is now considered by many to be the best film in the series.
"I didn't want Empire to turn into just another sequel, another episode in a series of space adventures," Lucas said.
"I was trying to build something."
Kershner's other credits include Robocop 2 and James Bond movie Never Say Never Again.