BFI to take over Film Council funding role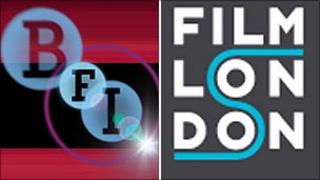 The British Film Institute (BFI) is to take over the funding role played by the UK Film Council before it was abolished by the government in July.
From April 2011, the BFI will be responsible for distributing lottery money to film-makers based in the UK.
Regional agency Film London will take on the Film Council's role in promoting the UK as a film-making destination.
Greg Dyke, chair of the BFI, described the announcement as "a bold move".
"The decision is a great vote of confidence for the BFI," he said, welcoming "a bold move to create a single champion for film in the UK."
"What we will do now is make sure that our investment in film is properly targeted and transparent," he added.
"The BFI will be the flagship body for the delivery of the UK film policy," said Ed Vaizey, minister for Culture and the Creative Industries.
The BFI will also take charge of public funding to support film in the nations and the regions, as well as audience development and education.
The institute currently looks after the national film archive, runs education programmes and organises the London Film Festival, among other things.
Hits and misses
The BBC's arts correspondent, Will Gompertz, said the BFI having to turn itself into a Lottery distributor is bound to mean an increase in red tape and costs.
Though the organisation has been involved in film production in the past, it will be a big change for what has largely been an academic institution.
The BFI has not directly funded large-scale film production since 1999, when that function was delegated to the Film Council.
However, the Institute will not take on all of the Film Council's previous roles.
Regional agency Film London will be responsible for encouraging foreign film-makers and studios to make and post-produce their films in the UK.
Film London's chief executive, Adrian Wootton, welcomed its national remit, saying it was "well placed to take on this responsibility".
Formed in 2000, the UK Film Council backed several successful movies, among them Vera Drake, Fish Tank and In the Loop.
But it also supported a number of flops and was criticised for being unwieldy and costly to run.
Though the government recently cut the grant for film by 30%, Mr Vaisey confirmed on Monday that the £28m lottery grant the industry receives would be increased to around £43m by 2014.
According to a statement released on Monday, the Department for Culture, Media and Sport and the BFI will soon begin a review on building a more sustainable British film industry.