Obituary: Leslie Nielsen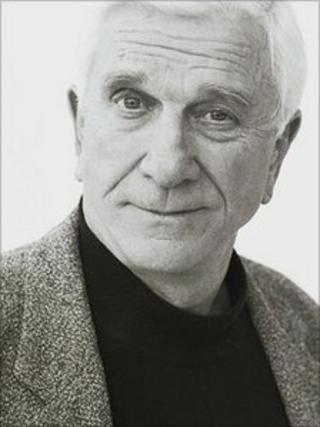 Leslie Nielsen is best known for playing bumbling cop Frank Drebin in the Naked Gun series and the doctor in Airplane! who hated being called Shirley.
Yet the Canadian actor spent nearly 30 years playing it straight in hundreds of film and television productions before he became a cult comedy figure.
Born in 1926 in Regina, Saskatchewan, Nielsen grew up 200 miles south of the Arctic Circle at Fort Norman, where his father was an officer of the Royal Canadian Mounted Police.
Upon graduating from high school at 17, he joined the Royal Canadian Air Force and served as an aerial gunner, despite being almost deaf.
After World War II, Nielsen worked as a DJ at a Calgary radio station and studied at the Academy of Radio Arts in Toronto.
Moving to New York on a theatre scholarship, he got his first acting break in 1950 on Studio One - a series of hour-long dramas.
He went on to make more than 100 appearances in numerous TV dramas, among them Rawhide, Dr Kildare and Peyton Place.
In 1956 he went to Hollywood to make a film, The Vagabond King, with Casablanca director Michael Curtiz.
The movie, which he dubbed The Vagabond Turkey, flopped. But MGM still signed him to a seven-year contract which saw him appear in sci-fi classic Forbidden Planet.
Tall and prematurely white-haired, Nielsen began a long career playing villains, cowboys, doctors and officials in films like Beau Geste, Gunfight in Abilene and The Poseidon Adventure.
"I played a lot of leaders, autocratic sorts," he once said. "Perhaps it was my Canadian accent."
Meanwhile he remained active in television, taking starring roles in The New Breed, The Protectors and Bracken's World. Yet all were short-lived.
In 1980, the star was cast as the doctor in Airplane!, a spoof disaster film that launched him into comedy.
His role as Dr Rumack saw him deliver inane non-sequiturs with a straight face, as well as utter his most famous phrase.
That came in response to the line "Surely you can't be serious?" - to which he replied: "I am serious, and don't call me Shirley."
Critics argued he was being cast against type. Yet Nielsen disagreed, saying comedy was what he intended to do all along.
"I've always been cast against type before," he said of his early years in Hollywood.
The film's success led to Nielsen being cast as Frank Drebin in the 1982 TV series Police Squad.
Double entendres
Though cancelled after only six episodes, it spawned a big-screen success in 1988 when it was made into The Naked Gun.
The film, in which Nielsen appeared with George Kennedy, Priscilla Presley and OJ Simpson was a huge hit and led to two sequels.
Filled with slapstick action and double entendres, the films saw his character beat up the Ayatollah Khomeini, grapple with the Queen of England and scrub a birthmark from Mikhail Gorbachev's head.
Between the first two Naked Guns, Nielsen started making TV commercials in Britain that capitalised on his Drebin character.
His later movies, mostly parodies of well-known films, included Dracula: Dead and Loving It, Spy Hard, Stan Helsing and Superhero Movie.
Nielsen also had a serious side, touring in the late 1990s with his one-man show on the life of attorney Clarence Darrow.
In a 2000 BBC interview, however, he said he was unlikely to play more serious roles on screen.
"This play gives me a certain liberty," he said. "But if I were to do something similar on screen the public would, I'm sure, stay away in their droves.
"I have already gone down in history as the man in Naked Gun and I will always be remembered for raising a laugh."