Sylvester McCoy keen on Doctor Who return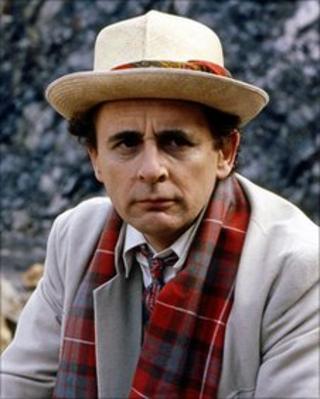 Actor Sylvester McCoy has said he would be keen to return to Doctor Who for its 50th anniversary.
McCoy, who played the seventh Doctor from 1987 to 1989, said fans wanted a multi-Doctor story to mark the programme's golden jubilee in 2013.
He also suggested that earlier Doctors - played by actors who have since died - could be brought back using computer technology.
"They've got such imaginations, they could do anything," he said.
"Would I do it? Yes, I'd be delighted to," said the actor when asked if he would consider reprising his most famous role.
"I am a part of it, it hasn't ever gone away and I celebrate the 21st Century Doctors," he continued - a reference to his successors Christopher Eccleston, David Tennant and Matt Smith.
Time Lord technology
The first Doctor Who show to feature more than one actor playing the titular Time Lord was The Three Doctors in 1972.
That saw William Hartnell, Patrick Troughton and Jon Pertwee - the first three actors to play the Doctor on television - appearing on screen together.
"I know that the producers balk at it. All those egos in the same room would be very difficult to deal with," McCoy continued.
"But the fans are hoping that for the 50th anniversary, which is coming up, they might do something like that.
"It would be fascinating with all the technology if they could bring back Jon Pertwee and William Hartnell.
"That would be amazing - and I bet they could do it if they wanted to."
The 67-year-old Scot also joked that technology could be used to "make us thin again".
McCoy is currently appearing in London in the first stage adaptation of Evelyn Waugh's comic novel Decline and Fall.
He has also been cast as a wizard in the Hobbit films, expected to begin shooting in New Zealand in 2011.