Adult TV channels become first to lose licences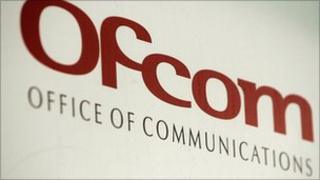 Four channels broadcasting adult content have become the first to have their licences revoked by regulator Ofcom for not being "fit and proper".
Tease Me, Tease Me TV and Tease Me 2 and 3 all promoted adult chat which was broadcast free to air.
Ofcom said the channels repeatedly breached rules which protect children from inappropriate material and viewers from harmful and offensive content.
More than 60 rule breaches had been recorded in the past 18 months.
"We simply will not tolerate serious and repeated breaches of the Code and have therefore decided to revoke these licences," said Ofcom's director of standards, Chris Banatvala.
"Audiences should be assured that we will continue to take action to stop broadcasters breaching the rules in this area."
The channels - owned by Bang Channels Limited and Bang Media Limited - featured female presenters who encouraged viewers to contact them via premium rate telephone numbers.
But according to broadcasting rules, channels are not permitted to promote adult chat services during the daytime and the material must be suitable for a pre-watershed audience.
Ofcom added that the licence holders had transmitted content over a sustained period of time that was too sexually explicit for the time of day or for unencrypted broadcast.
It noted some of the material broadcast was so strong it would be considered equivalent to hardcore material which is not permitted on British TV either free-to-air or under encryption.
In July 2010 Ofcom fined the two companies £157,250 for serious breaches of the Broadcasting Code and other licence conditions.
The regulator said it now plans to meet all licensees that broadcast adult content to ensure they are "quite clear how seriously Ofcom takes its duties in relation to the protection of television audiences and in particular children".