Billy Joel recovers from double hip replacement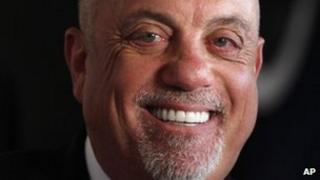 Singer Billy Joel is recovering from double hip-replacement surgery, his spokeswoman has said.
Claire Mercuri told People magazine that the 61-year-old pop star had both hips replaced last week to correct a congenital condition.
She said the Uptown Girl singer was "doing extremely well" after the operation, but did not comment on when he would return to work.
The Grammy Award-winner has sold more than 150 million records worldwide.
He has recently been promoting documentary film The Last Play at Shea, about his 2008 concerts of the same name.