Vivaldi sonatas found in archive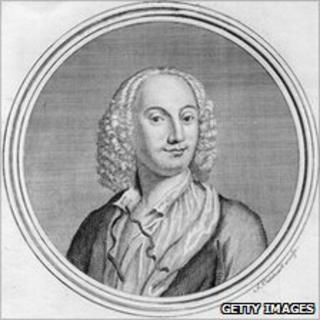 Two previously unknown violin sonatas by Antonio Vivaldi have been uncovered after lying hidden in a collection of manuscripts for 270 years.
The works, thought to have been written for amateur musicians, were found in a 180-page portfolio after it was donated to the Foundling Museum in London.
One of the rediscovered compositions will be performed at Liverpool Hope University on Sunday.
It is likely to be its first airing in the modern era, the university said.
The anthology of manuscripts was compiled between 1715 and 1725, with Vivaldi's sonatas filed alongside works by Handel, Corelli and Purcell.
It was acquired by the late businessman Gerald Coke, whose collection was handed to the Foundling Museum in 2008.
'Simple' pieces
The sonatas were credited to Vivaldi in the anthology, but only became known to experts after being catalogued by the museum.
They have recently been investigated and authenticated by Vivaldi expert Michael Talbot, Liverpool Hope University's visiting professor of music.
"From their relatively simple technical demands, it appears the two sonatas were written by Vivaldi for amateurs," he said.
The Italian composer, best known for The Four Seasons, was a prolific writer who penned almost 50 operas, more than 500 concertos and around 90 sonatas.
Sonata in C will be performed by the La Serenissima ensemble as part of the Cornerstone Festival at Liverpool Hope University's Cornerstone Theatre.